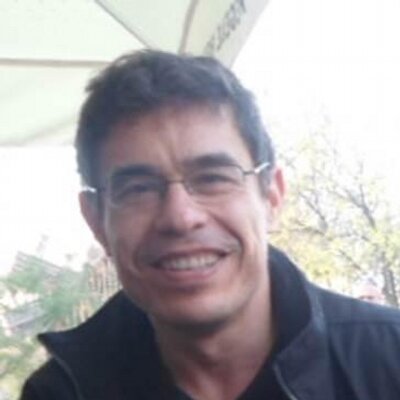 Personnel d'un organisme de recherche
Christian DINA
Ingénieur de Recherche
Coordonnées
INSERM UMR_S 1087 l'institut du thorax IRS - UN 8 quai Moncousu BP 70721 44007 Nantes Cedex 1
Bureau

227A

Tél

0228080154 (n° interne : 320154)

Mail
Discipline(s) enseignée(s)
Epidémiologie Génétique

Thèmes de recherche
Epidémiologie Génétique : recherche des causes génétiques de pathologies humaines.
Génétique des Populations : génétique des populations, histoire des populations humaines à partir de données génétiques. Génétique des populations françaises. Génétique des populations humaines du grand Ouest (Bretagne, Pays de la Loire).
Activités / CV
Employment
2009 present : Statistical Genetics Scientist l'institut du thorax Inserm U1087 / CNRS U6291. Nantes, France (Dir. Pierre Pacaud 2009-2012, Hervé Le Marec 2012-2016, Richard Redon 2017 -)
1996 2009: Statistical Genetics Scientist in "Génomique et physiologie moléculaire des maladies métaboliques » UMR CNRS 8199 (prev. UMR 8090) Lille, France, Dir P. Froguel
Research – Résumé :
Research profile: 115 peer review papers; cited 16,711 times; average citations per paper = 146.92; h-index = 54
Genetics of cardiac diseases – 2009 –now
After joining the institut du thorax in 2009, I was leading three genome wide scan projects which gave important results, raising new hypotheses for pathophysiology of arrythmia (Baruteau et al.; 2012 ; Circulation ; IF= 14.7 Bezzina et al. 2014, Nature Genetics ; IF=29.4 ).
Population Genetics – 2009 –now
I also led a paper demonstrating the genetic structure of Western France populations in relation with gene mapping (Karakachoff et al. 2015 EJHG, IF=4.225). I am now conducting population genetics projects in the French populations, with a strong focus on "local" populations, especially in Western France. I recently obtained as a principal investigator a grant of the National Research Agency (FROGH http://www.agence-nationale-recherche.fr/Project-ANR-16-CE12-0033) to investigate demography of French population from WGS data?
Genetics of diabetes and obesity – 1996 - 2009
In 2007, I published the first association of a common variant with obesity (Dina et al. Nature Genetics, 2007; IF= 33). I was also a key member of the team who performed the first genome wide association analysis of Type 2 Diabetes, as a fourth author – equally second- (Sladek et al., Nature, 2007;IF=36.27 ; 1131 citations). I further explored the genetic architecture of Type 2 Diabetes in a new genome wide scan (first equal author in Voight et al., Nature Genetics, 2010, IF=33) and took part in a work exploring the new paradigm of the rare variants effect (Bonnefond et al., Nature Genetics; 2012; IF= 32;).
Education:
2012 PhD Genetic Epidemiology – Université Nantes
1997 Master 2: Public Health – Genetic Epidemiology Université Paris XI
1996 Master 1: Applied Biology and Genetics– Université Paris VII
Informations complémentaires
Equipe I : Génétique des Maladies Cardiovasculaires
Situation/Catégorie : IR




Après l'obtention de mon DEA de Santé Publique - Génétique à l'Université Paris XI, j'ai rejoint l'Unité de Génétique des Maladies Multi-Factorielles à Lille. En tant que responsable des analyses de Statistique Génétique, j'ai participé à la mise en évidence de gènes de susceptibilité du Diabète de Type II et de l'obésité.
En 2009, j'ai rejoint l'Institut du Thorax à Nantes afin de participer à la recherche de facteurs de risque génétiques des troubles cardiaques et développer des méthodes adaptées aux problèmes posés dans cette recherche.
Mon projet scientifique combine l'analyse génétique de la population française, avec un accent mis sur la population du Grand Ouest (Bretagne et Pays de la Loire) et le développement d'approches génétiques permettant d'explorer les bases génétiques de pathologies humaines.
Les applications de ces méthodes se feront principalement sur les pathologies cardiaques et métaboliques étudiées à l'institut du thorax.
Mon projet est l'utilisation des données génétiques pour explorer le lien entre évolution, histoire démographique et bases génétiques des pathologies cardio-vasculaires.


Mis à jour le 19 septembre 2023.